Horse Book Gift Giving Guide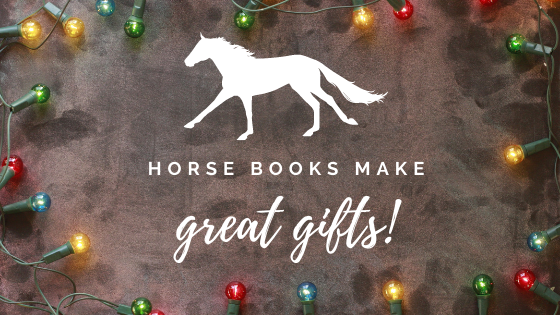 I have teamed up with some of my favorite authors to bring you the Ultimate Horse Book Gift Giving Guide for 2021!
Children's Books & YA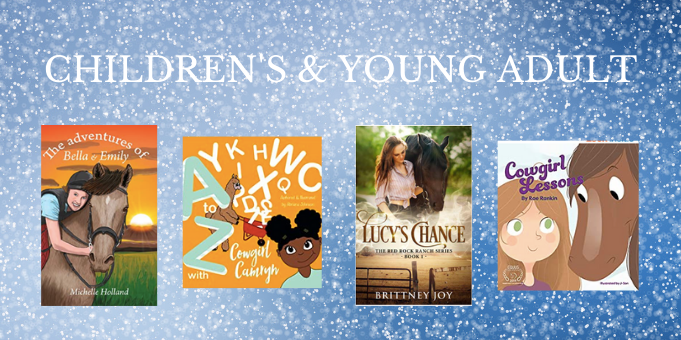 A to Z with Cowgirl Camryn by Abriana Johnson
Cowgirl Camryn takes readers through an "agri-equestrian" alphabet from agriculture to zipper and every letter in between. These fun and vibrant illustrations are perfect for children who love horses, are learning their ABC's, and learning to read on their own while learning NEW words.
The Adventures of Bella & Emily Devon Revisited Week One by Michelle Holland
Bella and Emily are returning to Devon for three glorious weeks, assisting Aunty Pam at her rescue centre. There will be ponies who need rescuing, beach rides and even a visit to a haunted castle and that is just the first week!
Cowgirl Lessons by Rae Rankin
Cowgirl Lessons is a charming story celebrating the bond between children and horses. Told from the point of view of a young girl getting ready for her weekly horseback riding lesson, interacting with her parents, and getting to the barn for that special time with her horse, Cowgirl Lessons is perfect for your favorite bookworm or cowgirl!
Lucy's Chance (Red Rock Ranch, Book 1) by Brittney Joy
Sixteen-year-old Lucy Rose is spending her first summer away from home and she has two things on her mind: an abandoned, violent horse and a blue-eyed cowboy. Only neither is hers.
Fiction & Romance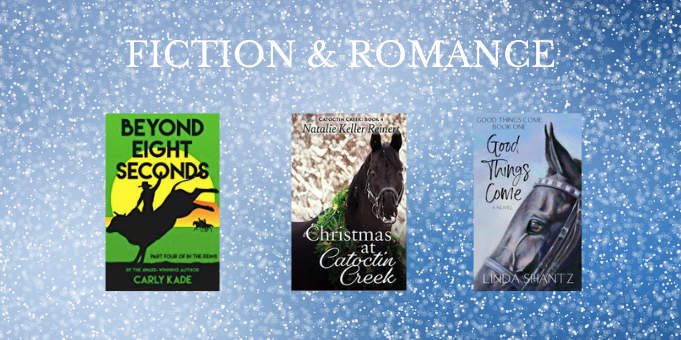 Beyond Eight Seconds by Carly Kade
You met wannabe cowgirl Devon Brooke and her horse Faith in In the Reins, you learned about horse trainer McKennon Kelly's mysterious past in Cowboy Away, and you fell in love with their horse show dreams in Show Pen Promise. Now, in the newest book in the In the Reins series, it's bull rider JD McCall's turn to tell his story in Beyond Eight Seconds!
Christmas at Catoctin Creek (Catoctin Creek: Book 4) by Natalie Keller Reinert
As the holidays approach the small town of Catoctin Creek, equine sanctuary owner Rosemary is faced with an entire herd of horses in need of homes. While her friends rally to help her expand her farm, a stranger arrives in town to solve a missing person's case, and captivates the town's recently returned prodigal son.
Good Things Come by Linda Shantz
Good Things Come is Book One in a popular new series, set in the world of Canadian horse racing! An intense young woman, a troubled young man and a quirky Thoroughbred filly chase a dream of winning the Queen's Plate.
Memoir, Non-Fiction & Collections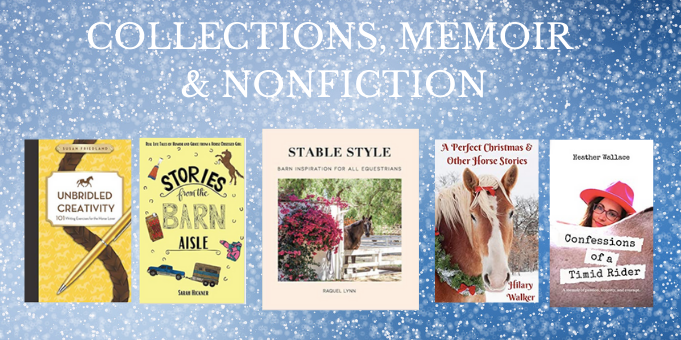 Confessions of a Timid Rider by Heather Wallace
Heather Wallace is a returning adult equestrian and mama writing about her own journey to be bold in the horse world and beyond.
A Perfect Christmas & Other Horse Stories by Hilary Walker
This collection of short stories begins with a midnight cart drive through the snow on Christmas Eve. Other horse tales follow, based on Hilary's personal experiences with her son's naughty Welsh Mountain pony and a huge catalog of embarrassing incidents with her own equines.
Stable Style: Barn Inspiration for all Equestrians by Raquel Lynn.
Inside you'll find a cool collection of petite and sizable barns along with a sprinkle of tack rooms. The goal of this book is to inspire you with appealing stables, celebrating the equestrian lifestyle.
Stories from the Barn Aisle by Sarah Hickner
Stories from the Barn Aisle is a memoir featuring real life tales of humor and grace from a horse obsessed girl.
Unbridled Creativity: 101 Writing Exercises for the Horse Lover by Susan Friedland
If you are a rider and writer, you'll love this journal of writing prompts. With a variety of horse-themed subjects ranging from photo prompts, persuasive topics, fiction starters and more, hone your creativity in this workbook crafted by Susan, author of Horses Adored and Men Endured: a Memoir of Falling and Getting Back Up, and 20-year teaching veteran.
Thanks for reading, and I hope you find some new books to love, and horse-centric authors to follow.
Have a warm horse-filled holiday season!