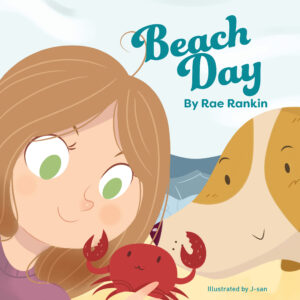 Beach Day – Now Available!
By Rae Rankin
Illustrated by J-San
Inspired by a real girl, her hound dog, and a little beach town.
Beach Day is a charming story told in easy to read rhyme. Told from the point of view of a young girl and her beach adventures with her favorite dog at her side. Beach Day is perfect for your favorite bookworm.
Available online at the following retailers and in Independent Bookstores near you: