Mountain Winter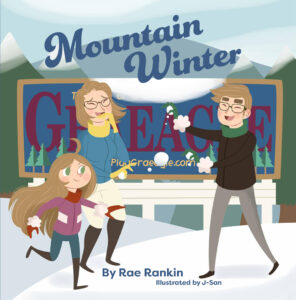 Mountain Winter
By Rae Rankin
Illustrated by J-San
From award-winning author, Rae Rankin comes another fun book about exploring the great outdoors! Inspired by a girl, her family, and a quaint mountain town,
Mountain Winter is another charming, easy to read story from Rae Rankin and illustrated by J-San. Join the family as they take a winter vacation to a spot they love to go. Come along as they play in the snow, build a snowman, ice skate, and even try longboard skiing!
Order now on Amazon.