Cowgirl and the Ghost Horse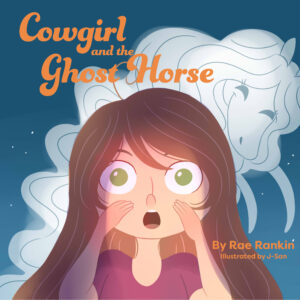 Cowgirl and the Ghost Horse
By Rae Rankin
Illustrated by J-San
Our favorite Cowgirl is back and this time she's on a quest to find the legendary ghost horse. It will take courage, bravery, and a little bit of luck. Come along and see if maybe, just maybe the legend is true. The award-winning author of Cowgirl Lessons and Cowgirl Christmas, Rae Rankin, is back with an all-new Cowgirl story.
Told in the same charming, easy-to-read rhyme, Cowgirl and The Ghost Horse is a fun, hair-raising story your kids will love!
Order today on Amazon.