El Dorado Hills Author Wins Purple Dragonfly Book Award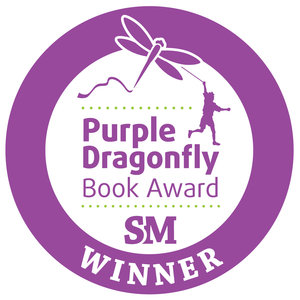 July 12, 2021
For Immediate Release
El Dorado Hills Author Wins Purple Dragonfly Book Award
El Dorado Hills, CA – Local children's book author, Rae Rankin, was awarded a Purple Dragonfly Book Award for Cowgirl and the Ghost Horse. This is the second award Rankin has won for the book.
The Purple Dragonfly Book Awards is part of a prestigious national book contest, hosted annually by Story Monsters LLC, which recognizes exceptional authors for excellence in writing and publishing. Story Monsters LLC is also home to the award-winning Story Monsters Ink® magazine, the literary resource for teachers, librarians, and parents—selected by School Library Journal as one of the best magazines for kids and teens.
"There are so many fantastic children's books published each year both traditionally and independent," Rankin said. "It truly is an honor to have one of my books recognized with this award."
Cowgirl and the Ghost Horse is a "not so scary ghost story" about a girl on the hunt for the legendary ghost horse. It will take courage, bravery, and just a little bit of luck.
In addition to her Cowgirl series of books, Rankin has published two books Mountain Girl and Mountain Winter about the beauty of Plumas County and Beach Day, a story of fun and exploration at the beach. All of her books can be purchased on her website at www.RaeRankin.com.
To learn more about the Purple Dragonfly Awards, visit https://www.dragonflybookawards.com/.
For a complete list of Purple Dragonfly award winners visit https://www.storymonsters.com/book-briefs/2021-purple-dragonfly-award-winners.
To learn more about Story Monsters, visit https://www.storymonsters.com/.
Cowgirl and the Ghost Horse
Written by Rae Rankin
Illustrated by J-San
Age Range: 2-10
ISBN: 978-0-9994340-9-3
Paperback: 36 pages
Publication Date: September 1, 2020
Published by: Rankin Publishing
About the Author
Rae Rankin is an independent marketing and graphic design consultant transplanted from sunny central California to the wilds of Utah. After two landlocked years (no the Great Salt Lake is not a substitute), her family was transferred to the Pacific Northwest. Four years later, life brought them full circle to back to El Dorado Hills. Her first book, Cowgirl Lessons, has been called a work of love and heart. She is currently working on a fourth book in the Cowgirl series.
Learn more about Rae Rankin at www.raerankin.com.