Press Release: Children's Book Based in Plumas County Wins International Book Award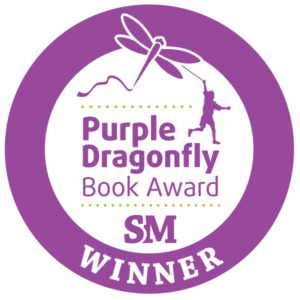 July 6, 2022
For Immediate Release
Children's Book Based in Plumas County Wins International Book Award
El Dorado Hills, CA – The results for the 2022 Purple Dragonfly Awards have been announced and Mountain Girl, by El Dorado Hills, CA children's book author, Rae Rankin, took first place in the category of Outdoor Recreation.
Celebrating the beauty of Plumas County, Mountain Girl is a charming book about a family exploring the outdoors and participating in activities in the area.
"This is as much a win for me as it is for Graeagle and Plumas County," Rankin said.
The Purple Dragonfly Book Awards is part of a prestigious international book award contest, hosted annually by Story Monsters LLC, which recognizes exceptional authors for excellence in writing and publishing in 56 categories. Story Monsters LLC is also home to the award-winning Story Monsters Ink® magazine, the literary resource for teachers, librarians, and parents—selected by School Library Journal as one of the best magazines for kids and teens.
"It is an honor to be recognized among a group of talented authors and illustrators," Rankin also said.
In addition to Mountain Girl, Rankin has published six other books including Cowgirl and the Ghost Horse which was recognized with a 2021 Purple Dragonfly Award. Signed copies of Mountain Girl are available at Feathers in Graeagle or on Rankin's website www.RaeRankin.com.  She is currently working on her eighth book which she anticipates releasing later this year.
For a complete list of Purple Dragonfly award winners visit https://www.storymonstersbookawards.com/purple-dragonfly-winners/purple-2022.
Mountain Girl
Written by Rae Rankin
Illustrated by J-San
Age Range: 2-8
ISBN: 978-0-9994340-6-2
Paperback: 40 pages
Publication Date: June 19, 2019
Published by: Rankin Publishing
About the Author
Rae Rankin is an award-winning author and has had a career in the marketing and graphic design field both in the corporate world and as an independent contractor. She has always loved reading and writing and wrote her first book Cowgirl Lessons for her daughter and the lesson horse she loved.
She is also a member of the Society of Children's Book Writers and Illustrators, the Northern California Publishers and Authors, the Arabian Horse Association, Motherlode Arabian Horse Association, and the Daughters of the American Revolution.
Books by Rae Rankin
Cowgirl Lessons – Best Children's Book USA 2019 Equus Film and Arts Festival
Cowgirl Christmas -Best Children's Holiday Book USA 2019 Equus Film and Arts Festival
Cowgirl and the Ghost Horse – Best Children's Short Story at the 2020 Equus Film and Arts Festival, Purple Dragonfly Book Award 2021
Show Day – A Cowgirl Lessons Adventure
Mountain Girl – Purple Dragonfly Book Award 2022 – First Place Outdoor Recreation
Mountain Winter
Beach Day