Local Author Wins Third Award from Prestigious Film Festival
Cowgirl and the Ghost Horse wins Best Children's Short Story
November 23, 2020
For Immediate Release
El Dorado Hills, CA – Local children's book author, Rae Rankin, won a third "Winnie Award" at the 8th Annual Equus Film and Arts Festival held virtually November 13 to 29, 2020. The event celebrates storytellers who show the rich history and diverse tapestry of horses in human culture through equestrian content.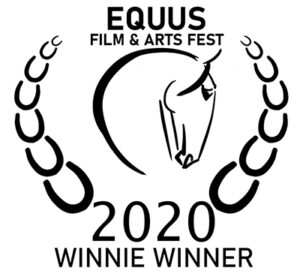 Rankin's book Cowgirl and the Ghost Horse won Best Children's Short Story. In 2019, Rankin's was recognized for Best Children's Book – USA for Cowgirl Lessons and best Children's Holiday Book – USA for Cowgirl Christmas.
"This story was really fun to write and my illustrator, J-San, did a spectacular job bringing the ghost horse to life," Rankin said. "I am truly honored to have another book win recognition from the Equus Film and Arts Festival
Cowgirl and the Ghost Horse is a "not so scary ghost story" about a girl on the hunt for the legendary ghost horse. It will take courage, bravery, and just a little bit of luck.
In addition to her Cowgirl series of books, Rankin has published two books Mountain Girl and Mountain Winter about the beauty of Plumas County and Beach Day, a story of fun and exploration at the beach. All of her books can be purchased on her website at www.RaeRankin.com.
Cowgirl and the Ghost Horse
Written by Rae Rankin
Illustrated by J-San
Age Range: 2-10
ISBN: 978-0-9994340-9-3
Paperback:  36 pages
Publication Date: September 1, 2020
Published by: Rankin Publishing
About the Film Festival
The Equus Film and Arts Festival is the leading showcase for domestic and international equestrian content including feature films, shorts, documentaries, music videos, commercials, training, educational materials, art, and literature. Normally held in Lexington, KY, this year's even was held virtually.
For more information on the Equus Film and Arts Festival visit http://www.equusfilmfestival.net.