L is for Library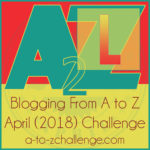 Some of my earliest memories (besides digging in the dirt with my best friend) are of my mother taking me to the library. I would race to the shelves and dig through the stacks to find my favorite books. One in particular, called Molly's Moe, I must have checked out at least once every other week. I would search and search for it upset when I couldn't find it only to have the librarian, Twila, find me another book to catch my interest.
As I grew older, the library became my best friend. During the summer, I went just about every other day. It was a short walk from my house across the field of the school, behind the gym, to the library. My favorite part was those fun summer reading programs, getting the stamp on the square when I finished a book. Back then, I planned my trips to the library when I knew they got the new books in.
With getting older, I would get grounded. What preteen or teenager didn't get grounded? Only I got grounded from going to the library. My heart would bleed those weeks when I was stuck at the house, rereading the books I owned waiting patiently to be released back to my friend. I preferred reading to playing outside (though I did that too, mom would kick me out with my friends and we'd ride bikes and play outside until it was dark and they would whistle that it was time to come home).
When I was about 13, I remember going to the library wanting to check out Pet Sematary by Stephen King. When I got to the counter, the librarian took one look at that book and called my mom. My mom told them to let me check it out. After that I read my way though Stephen King, Dean Koontz, and several other masters of horror. Of course that wasn't all I read. I read Phyllis Whitney, Judy Blume, Agatha Christie, Walter Farley, Jack London – I read eveything that I could get my hands on.
When I was 16, they finally hired me. I spent the next few years racing to the library after school to be a student shelver. I spent one summer going through and putting the shelves back in order – both the non fiction and the fiction. I could tell patrons what aisle and what shelf the book they were looking for was on. And I still read voraciously.
Books have stayed with me through college (I have a minor in American Literature) and beyond. I do dream of one day going back to work at a library. Maybe when I retire. In the meantime, I still get to enjoy the library. And I am the proud card carrying member of two libraries.
I don't get to read as often as those carefree summers of my youth. My "TBR" pile is great and keeps getting larger. Now that I'm writing more toward children and young adults, I'm reading more in those genres.
Do you have a library memory? Be sure to share it with me!