Reading Through The NICU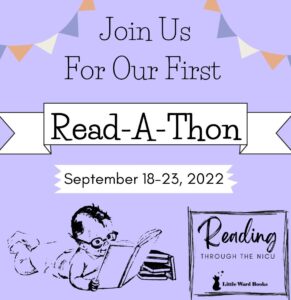 I recently came across a post in one of my online writer's groups from fellow author Susan Ward asking for authors who would be willing to offer an eBook for free on September 20, 2022, for an event she was putting on, Reading Through The NICU.
Having three children that went through the neonatal intensive care unit (NICU), Susan and her family have made it a mission to raise awareness about the NICU experience and help comfort others as they face their own NICU journey. She has also written a book, Our NICU Journey, to inspire and help first-time parents as their children find "the strength, courage, and perseverance to come home." The book is beautiful. The prose is simple, yet captures the essence of the NICU experience and the illustrations are the perfect companion to the story.
I immediately said yes and am happy to say Cowgirl Lessons will be available free for five days, September 19-23, 2022 in honor of her event Reading Through the NICU. The event runs from September 18-23, and many authors are setting their ebooks for free to provide parents and supporters access to books to read to the children.
For more information on Reading Through the NICU visit https://www.littlewardbooks.com/community.