Description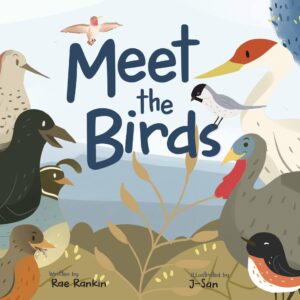 "Ten little chickadees scratching in the snow,
Finding little bits of seed everywhere they go."
Little birders will love meeting ten North American bird species and learning to count with them! From Chickadees to California Quail, many of these birds can be spotted in most North American backyards!
With easy-to-read rhyme from award-winning author Rae Rankin and J-San's signature illustrations,
Meet the Birds
is a must for every preschooler or kindergartner's library.