H is for Horse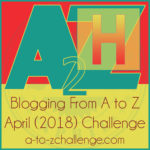 When we first moved to the PNW, Liz wanted to get back into riding. She had about two years off while we lived in Utah. After some research, I started her at a local ranch taking lessons once a week.
Everything went well for the the first few months, then we flew back to California for Christmas. Liz rode with her first instructor. We had a great time visiting family and friends. When we returned her new instructor changed horses on her to a pony who was also used for jumping. The girl who took lessons on the pony prior to Liz's scheduled time spent an hour jumping the pony. By the time Liz got him, he was hyper excited from the jumping, and honestly to much for her to handle. The instructor wanted her to start cantering. Liz was scared of the pony and his hyperness. Liz dismounted. The instructor told her to get back on, that if she didn't get back on she might as well leave. We left that barn and never returned. The instructor blamed us for leaving on vacation and not being consistent with our lessons.
I thought after that experience Liz would never ride again. She wanted nothing to do with horses. Both my husband and I were sad because we knew how much she loved horses and enjoyed riding. We didn't want that horrible experience to ruin what she loved. I reached out to her first riding instructor, Valerie, from California, explaining what had happened. She told me that this was the age (Liz was 8) were kids discover fear and what she was experiencing was very common. She encouraged me to find another barn.
After some phone calls, I found Deerfield Farm in Preston. I explained what was happening and what I was looking for. The trainer had Liz come out and take a barn tour and had her ride Reymond. When I think of Rey, I think of a giant golden retriever. Sweet tempered (most of the time) and good with the little kids. She rode him for almost a year before graduating to some of the other horses.
Today she is a confident self-assured rider. She has been part of their pre-team group and their Leadership program. And hopes to one day continue with showing. The program at Deerfield, and so many other barns, focus on the whole rider. They do yoga, the girls care for the horses, the team members manage a non-profit that focuses on feeding the homeless in Seattle. I know she will continue to ride for the rest of her life.
The riders memorize and strive to live by the following quote by George Bernard Shaw.
This is the true joy in life, the being used for a purpose recognized by yourself as a mighty one; the being a force of nature instead of a feverish, selfish little clod of ailments and grievances complaining that the world will not devote itself to making you happy.
I am of the opinion that my life belongs to the whole community, and as long as I live it is my privilege to do for it whatever I can.
I want to be thoroughly used up when I die, for the harder I work the more I live. I rejoice in life for its own sake. Life is no "brief candle" for me. It is a sort of splendid torch which I have got hold of for the moment, and I want to make it burn as brightly as possible before handing it on to future generations.
We are extremly proud of Liz and how far she has come.