X Marks the Spot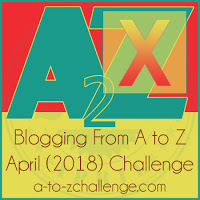 Most of us have gone through a period where we were (or still are) fascinated by pirates. For most we probably started this fascination by watching  Disney's Peter Pan or Robin Hood.
Our pirating adventures have been furthered by Captain Jack Sparrow of Pirates of the Carribbean  (my favorite ride at Disneyland) and the Dread Pirate Roberts from The Princess Bride to the pirates of Ursula le Guin's Earthsea series. We have had Long John Silver in Treasure Island and The Red Rover by James Fenimore Cooper (more famous for his book The Last of the Mohicans.
Romance authors relish in tales of pirates. Johanna Lindsey has written several pirate novels including A Pirates Love and Gentle Rogue. Teresa Mederios has given us the Thief of Hearts.  Eloisa James Seduced by a Pirate, Karen Roberts Island Flame, Lisa Kleypas Only With Your Love, and the famous Georgette Heyer gave us a swashbuckling pirate in Beauvallet  in 1929!
Gilbert and Sullivan gave us The Pirates of Penzance and a healthy fear of being born on February 29th.
The Magic Tree house gave us Pirates Past Noon,  Claire Freedman Pirates Love Underpants, Dave Barry Peter and the Starcatchers, and How to Be A Pirate by Cressida Cowell. Even Pinkalicious stars in Pinkalicious and the Pirate.
We practice our "Aaargggs" and our "Yo Hos" and participate in "Talk like a Pirate Day."
We have modern day pirates like Han Solo, Peter Quill, and Lone Star.
As kids we cheered for Scooby, Shaggy, and the rest of the gang to defeat Red Beard. Or for the Goonies searching for the lost pirate ship. "Never say die!" Was our rally cry. Disney gave us The Pirate Fairy adventure with Tinker bell and a wayward pirate fairy, Zarina. Even the Muppets got their own pirate adventure.
And of course we have Indiana Jones and "X never marks the spot."
Who is your favorite pirate?