Y is for Yens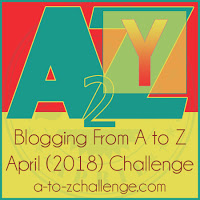 If you are a Gilmore Girls fanatic like I  am you will certainly recall the episode where Rory goes golfing with her grandfather. As they are walking along, Richard says to Rory,
I suppose you have a yen for travelling. To which Rory responds,  "I am up to my ears in yens."
With the publication of my two childrens books I have fulfilled one of my top yens. I also want to publish a full length novel and a young adult novel.
I have yens to travel also. I want to go back to Italy to see the Amalfi Coast and Azeglio, eat gelato in St. Marks Square, to travel to Scotland to see Rosslyn Chapel, to drink beer at a pub in Ireland. I want to travel back to Alaska with my family and friends and stay again at the Kenai Peninsula Suites overlooking Kachemak Bay and go Halibut fishing with my husband.
I want to see Orcas in the wild, sea otters, and elephants. I want to walk the edge of the Grand Canyon walking in the footsteps of my great grandfather.
I want to see our daughter graduate from college, follow her dreams, and live a wonderful life.
I am still up to my ears in yens. How about you?