Z is for Zucchini Bread and the Zoo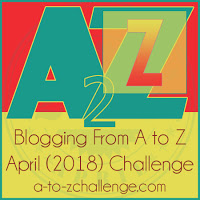 When I was growing up, my grandmother had a house on the Oregon coast in a small town called Arch Cape. Arch Cape is a beautiful spot, just south of Cannon Beach (famous for it's Haystack Rock).
Every summer until I was in 8th grade my sister and I spent a month at her house.
Our day started sitting across from my grandmother at her teak table, with our breakfast and a glass of orange juice. Grandma Rae would have a cup of tea. She would toast us, "To health, wealth, and happiness." After breakfast, we would put on our hooded sweatshirts and our beach shoes, and grandma would grab her walking stick (she used it to whack down Tansey Ragwort), and we would walk the beach from her house to the little store to get the mail at the Post Office was. We would then walk the road back, occasionally stopping to visit Mrs. Pomerain and her corgis.
The rest of our days were spent reading, picking blackberries, playing on the beach, and weeding in her garden. Some days we might go crabbing with family or jumping waves with one of our neighbors. We would also drive into Seaside to do grocery shopping and go to Pig 'n Pancake.
One day during our visit, Grandma Rae would get us up early and pack us into her white, Ford LTD. She would drive us an hour and a half down the Sunset Highway to the Woodland Park Zoo (now the Oregon Zoo). I remember how excited we were to tour the zoo and see the animals. My sister remembers riding elephants. I remember feeding the giraffes and one deciding to reach over the edge and lick my sister. I loved the polar bears and the timber wolves.
But the thing I remember most about those trips was the lunch my grandmother would pack for our trip to the zoo. She would open the bag and hand us zucchini bread and peanut butter sandwiches – the zucchini bread made from the zucchini's that grew in her garden. Just thinking about it makes me happy.
Do you have a happy memory like this from your youth? Share it with me!