12 Halloween E-Books Free for Two Days!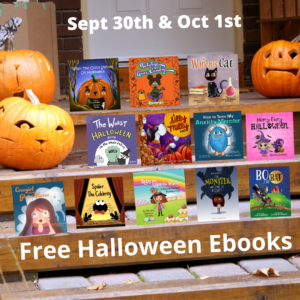 Fall is here! Although it doesn't quite feel that way here in California, we are praying for cooler weather to help the firefighters. The smoke has rolled in again, not quite as bad as before.
I'm getting ready to put out the Halloween decorations but in the meantime, I'm sharing my newest book Cowgirl and the Ghost Horse ebook free for two days – September 30th and October 1st. It's together with 11 other Halloween ebooks. Be sure to download them today and if you love them leave a book review!
The Witches Cat:

A Black Cat Inspired Halloween Children's Book About Self Acceptance, Inclusion And Friendship
To download them all at the same time, visit the following links:
US: https://tinyurl.com/ushalloween1
UK: https://tinyurl.com/ukhalloween1
CN: https://tinyurl.com/cnhalloween1
AU: https://tinyurl.com/auhalloween1
DE: https://tinyurl.com/dehalloween1
IT: https://tinyurl.com/ithalloween1