Summer Book Reading: Farm and Agriculture Books
As part of the Kid's Summer Reading Program, I have been reading and reviewing books by our equestrian author participants. I also think it is also important to showcase books on farming and agriculture as well. I have created a short list of books focused on farms and agriculture for kids from little kids up to teens. I hope you take the time to look into these and other amazing books on farming and agriculture.
I also recommend if you have kids interested in farming, agriculture, and even horses to join groups like 4-H and FFA. These groups provide amazing leadership and learning opportunities.
---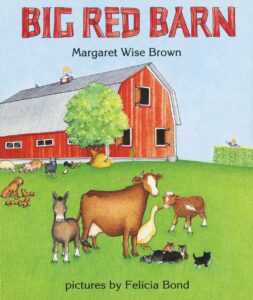 Big Red Barn
Margaret Wise Brown
Recommended reading age 1-3
Margaret Wise Brown's simple, rhythmic text about the cycle of a day on a farm, where a family of animals peacefully plays and sleeps, has charmed generations of children. This board book edition features sturdy pages and is just the right size for toddlers.
---
Recommended reading age 2-7
Marnie Reynolds-Bourque
After a long winter, tulip season arrives making Old Red's days busy! Follow along through colorful illustrations showing Old Red helping once again! Besides tulip season illustrations, this latest book also touches on how to prepare a tractor for the busy farm season, and how tractors run.
"An Old Red Spring" is a beautifully illustrated children's book that shows more things a tractor can do and touches on basic mechanical aspects of an engine.
---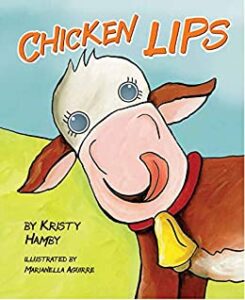 Chicken Lips
Kristy Hamby
Recommended reading age 3-8
Who's ever heard of a cow named Chicken Lips?! Join this silly cow on his quest to discover the meaning behind his name and meet some farm friends along the way! With a beautiful message to "be your own cow," this book will leave you smiling and encouraged to just be yourself!
---
Biscuit's Day on the Farm (My First I Can Read)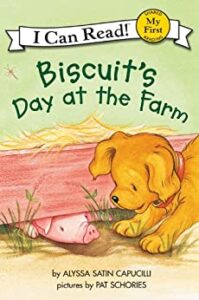 Alyssa Satin Capucilli
Recommended reading age 3-6

Join Biscuit at the farm. Biscuit is going to help out on the farm today and can't wait to feed all of the farm animals. He makes friends with the hens, the geese, and even an eager little piglet who wants to follow him everywhere!
Biscuit's Day at the Farm, a My First I Can Read book, is carefully crafted using basic language, word repetition, sight words, and sweet illustrations—which means it's perfect for shared reading with emergent readers.
---
Wilford and Blue: The Kite Calamity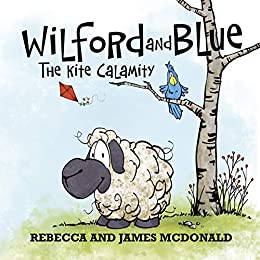 Rebecca and James McDonald
Recommended reading age 3-7
In this funny animal book for kids, starring Wilford the sensitive sheep, and Blue the sensible bird, friendship blooms during an awkward encounter that quickly turns into an out-of-control calamity where one friend just might need to rescue the other. A true friend accepts us for who we are, even if we're prone to silly mishaps. For Wilford and Blue, sunny skies and smelling flowers is a day well spent, that is until a kite gets tangled in Wilford's wool, and a strong wind threatens to send him flying. It takes a newfound pal to set things right.
---
The Day the Farmers Quit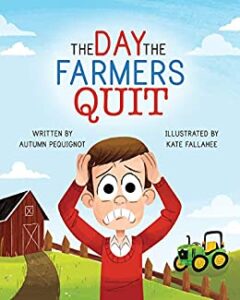 Autumn Pequignot
Recommended reading age 4-6
The Day the Farmers Quit is about a child that wakes up to a world that is unlike anything he's ever known. He panics when he realizes that the farmer and all of the things that he provides are gone. He sets out on a journey to bring the farmers back and to show them how much he and everyone else needs them. The child learns the importance of farmers and all that they provide for his family and community through this heartwarming tale.
---
Pigology: The Ultimate Encyclopedia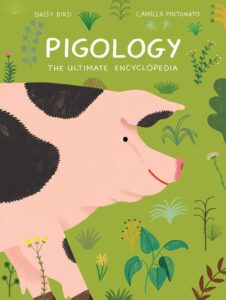 Daisy Bird
Recommended reading 4-10 years
Pigs are full of unexpected surprises. Did you know that when a pig is happy, it will uncoil its curly tail and wag it just like a dog? Or that feral hogs can detect odors from seven miles away? Pigology delves into the history of pigs, pig breeds around the world, famous pigs, pigs in culture, and so much more, with engaging scenes from illustrator Camilla Pintonato. This lively visual encyclopedia, a follow-up to Chickenology, offers something to discover for everyone young and old: nature- and animal-loving young readers, pig enthusiasts, pig farmers, and pet pig owners alike
---
Chickenology: The Ultimate Encyclopedia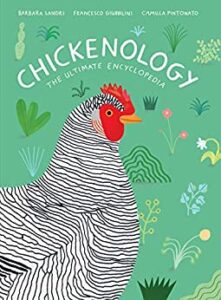 Barbara Sandri
Recommended reading age 6-10

Chickenology takes young readers on a fascinating and informative tour of chickens. With a playful tone and irresistibly charming illustrations by rising star Camilla Pintonato, this lively visual encyclopedia presents chickens in all of their feathered glory. Discover the incredible variety of chickens with different origins, breeds, and feather patterns. Learn incredible facts: did you know that chickens can learn to count up to four and have excellent hearing? Many even like to listen to music!
---
Stepping Stones (A Graphic Novel)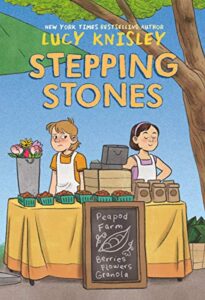 Lucy Knisley
Recommended reading age 8-12
Jen did not want to leave the city. She did not want to move to a farm with her mom and her mom's new boyfriend, Walter. She did not want to leave her friends and her dad. Most of all, Jen did not want to get new "sisters," Andy and Reese.
As if learning new chores on Peapod Farm wasn't hard enough, having to deal with perfect-at-everything Andy might be the last straw for Jen. Besides cleaning the chicken coop, trying to keep up with the customers at the local farmers' market, and missing her old life, Jen has to deal with her own insecurities about this new family . . . and where she fits in.
---
Harris and Me: A Summer Remembered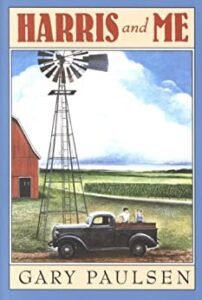 Gary Paulsen
Recommended reading age 9-12
A young boy spends his tenth summer on his aunt and uncle's farm, where he is constantly involved in crazy escapades with his cousin Harris. "On the Larson farm, readers will experience hearts as large as farmers' appetites, humor as broad as the country landscape and adventures as wild as boyhood imaginations. All this adds up to a hearty helping of old-fashioned, rip-roaring entertainment."–Publishers Weekly.
---
Moo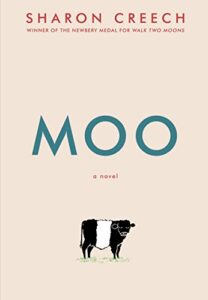 Sharon Creech
Recommended reading age 9-12
Fans of Newbery Medal winner Sharon Creech's Love That Dog and Hate That Cat will love her newest tween novel, Moo. Following one family's momentous move from the city to rural Maine, an unexpected bond develops between twelve-year-old Reena and one very ornery cow.
When Reena, her little brother, Luke, and their parents first move to Maine, Reena doesn't know what to expect. She's ready for beaches, blueberries, and all the lobster she can eat. Instead, her parents "volunteer" Reena and Luke to work for an eccentric neighbor named Mrs. Falala, who has a pig named Paulie, a cat named China, a snake named Edna—and that stubborn cow, Zora.
This heartwarming story, told in a blend of poetry and prose, reveals the bonds that emerge when we let others into our lives.
---
The Sweetheart of Prosper County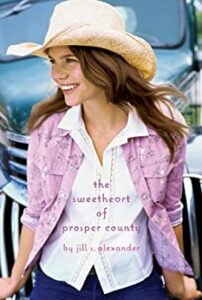 Jill S. Alexander
Recommended reading age 12-18
Almost-15-year-old Austin Gray is tired of standing at the curb and watching the parade pass her by. Literally. She decides this is the year she'll ride on the hood of a shiny pickup truck in the annual parade, waving to the crowd and finally showing the town bully that she's got what it takes to be the Sweetheart of Prosper County.
But far from simply being a beauty contest, becoming Sweetheart involves participation in the Future Farmers of America (FFA), raising an animal, and hunting or fishing. Austin will do almost anything to become Sweetheart, and has the support of her oldest friend, Maribel, her new FFA friends (including the reigning Sweetheart, and a quiet, cute cowboy), an evangelical Elvis impersonator, a mysterious Cajun outcast, and a rooster named Charles Dickens. If only her momma would stop overprotecting her, and start letting Austin live her own life. But Austin can't move on until Momma moves on, too—and lets the grief of losing Austin's daddy several years before out into the open.
---
Note: I have received no compensation for sharing these book choices.