E is for Erin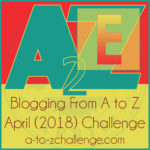 I'd like to take a moment and introduce you to one of my sisters of the heart. I met her when we were in 2nd grade (no counting how many years). I can only imagine now what that conversation was like back then.
"I like horses do you like horses? I like to read, do you like to read. Let's be best friends."
We went to school together, lived within three blocks of each other (it was a small town), and were in a Girl Scout troop together. When we hit 8th grade, her parents moved to Truckee. Despite the distance, we wrote letters and had the occasional visit through high school and into college. Eventually she and her family moved to the Sacramento area and not long after graduating from college, I moved to the area too.
Jobs, marriage, country concerts, and TSO, godparents, transfers – through it all, our friendship has remained constant. She is my arm-chair writing cheerleader and editing partner. She dropped everything and flew to Seattle to be at my first book signing.
Erin the next one is for you.