E is for Evergreen Aviation and Space Museum
About an hour west of Portland, Oregon is probably in the ranks of the best aviation museums in the country. The Evergreen Aviation and Space Museum was founded in memory of Captain Michael Smith King to celebrate the innovation, history, and the pilots of aviation.
Among the most famous planes on display is the Spruce Goose. At the time of its construction, the Spruce Goose was six times larger than any other plane built at the time and was built entirely out of wood. I've seen photographs of Spruce Goose, but nothing prepared me for seeing it in person. The plane is enormous! I could really understand why people were skeptical it would fly. And fly it did, one time, for just over a mile in 1947. In 1992 it began it's trip to McMinnville from Long Beach. It started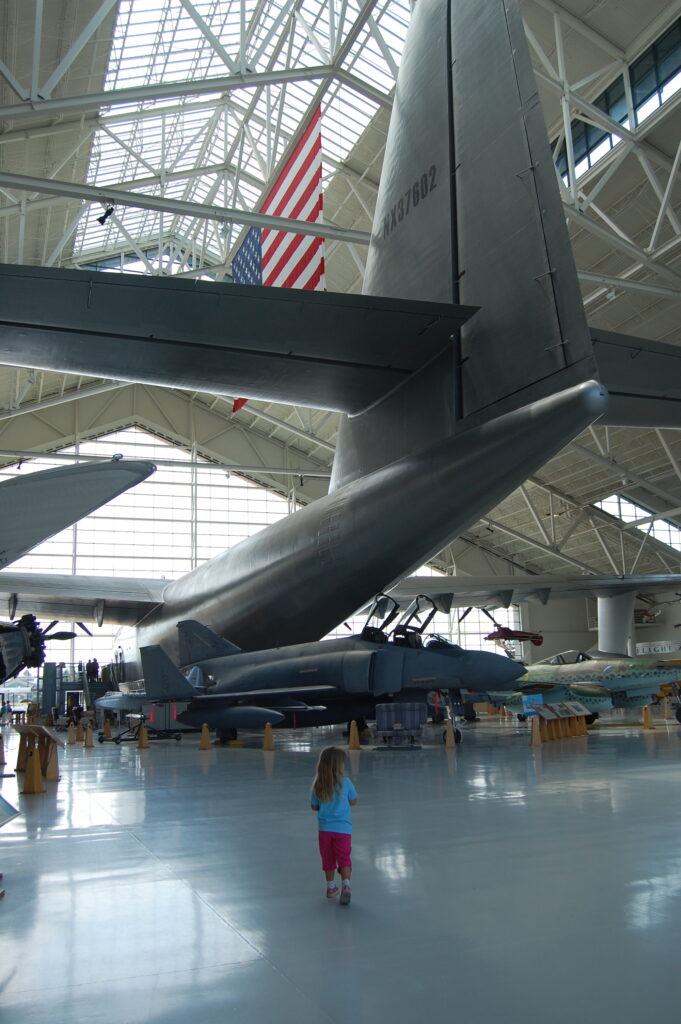 Another crowd favorite is the SR-71 Blackbird. It's the world's fastest aircraft flying 2000 miles an hour and was used for reconnaissance. I can't imagine what that would feel like.
Of course, touring through the other planes including a replica of the Wright Brothers Flyer from 1903 to a replica of the Apollo Command Module will take you and your family on a tour through history. Even if you aren't an aviation buff, it is worth every moment.
Right next door is Wings and Waves Waterpark. After checking out all the cool planes, the kids will love a chance to blow off some steam. The kids will never forget sliding out of a Boeing 747!
Have you been to Evergreen or another aviation museum? Let me know.