H is for Homer (and Alaska)
A few years ago, we traveled to Alaska for a surprise 40th birthday party for one of our friends. I had never been to Alaska before, it had been on my list of places to visit for a long time. We had limited time, but we intended to make the most of it.
We flew out from Seattle and landed in Anchorage. Watching the sun set and rise all on the same journey was amazing. We had a full day in the Anchorage area before we were to meet up with our friends in Homer. I really wanted to see a glacier, but knew we didn't have enough time to visit Portage or Seward. We drove up to Matanusak Glacier State Recreation Area. We ended up deciding not to hike all the way out to the glacier, but I was still amazed at how cold the air was from the view point.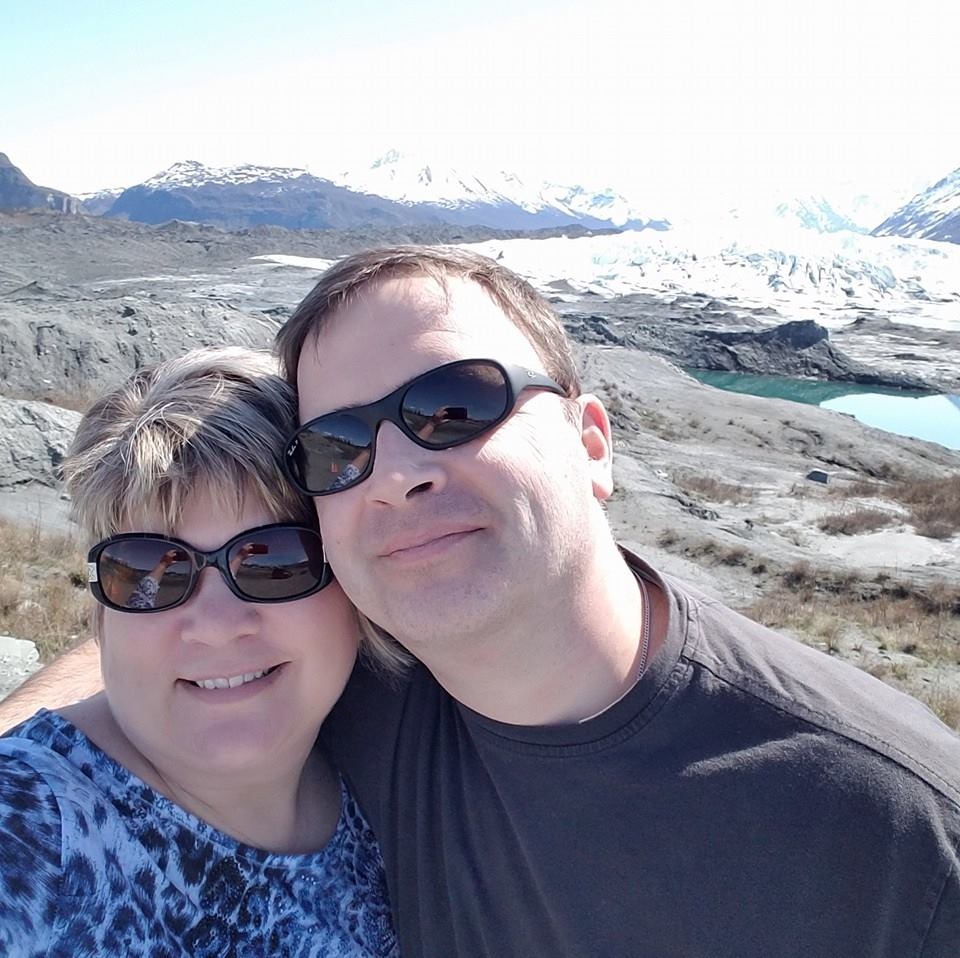 We headed back toward Wasilla and went to the Iditarod Sled Dog Museum. We were a week to soon to see the dogs, but the museum is a can't miss.
Next on our list of places to visit was the Reindeer Farm in Palmer. The founder of the Reindeer Farm, Tom Williams, grew up on the land, turning it into a Reindeer Farm in 1987. His daughter, Denise took over the farm in 2011. The farm has over 100 reindeer, two Rocky Mountain Elk, a Moose, a Yak, and Dolly the Bison. When we visited they also had some adorable pigs. Visiting the farm gets you up close and personal with the reindeer – where they encourage you to pet them!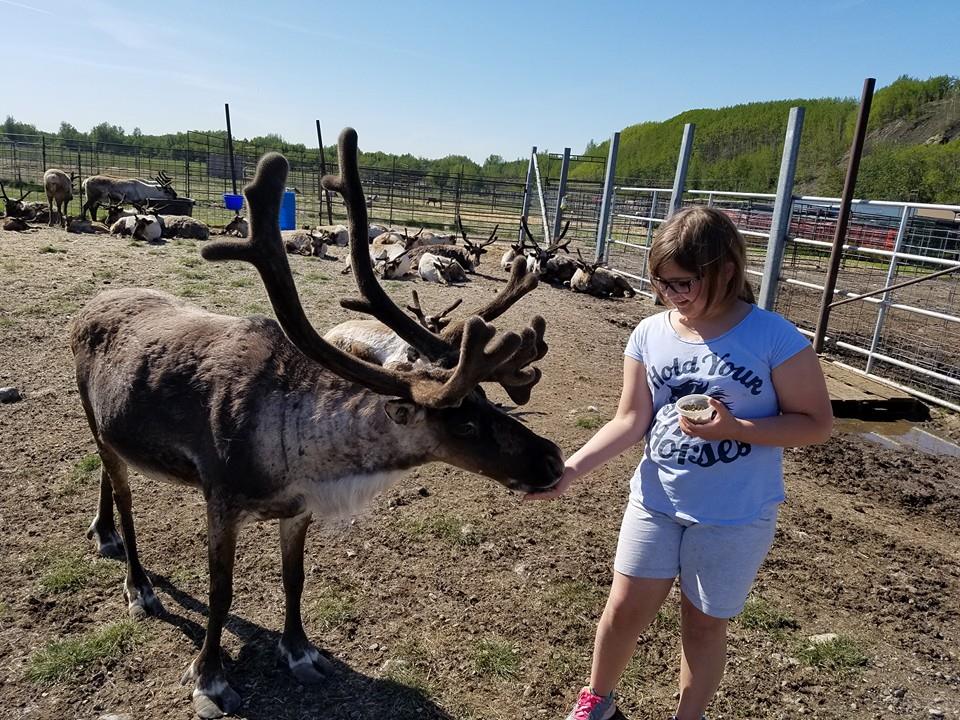 The next day we headed south down the Kenai Penninsula to Homer. The road winds along the Turnagain Arm. I have never seen so many American Bald Eagles in my entire life! One of the other things about Alaska I could not get over was all the beautiful mountains everywhere you look.

We met up with our friends in Homer, surprising our friend. A group went out Halibut fishing and we wandered the shops. I had been introduced to AK Starfish Co. and was so excited to get to their shop. Of course I bought a sweatshirt.
We stayed two nights at Kenai Pennisula Suites. If you are going to Homer, this is the spot you must stay. It's like tiny houses with a BBQ on every porch. We stayed in the Otter. The hosts are super friendly and the views are amazing. And trust me, there is nothing like barbecuing dinner at 10 at night as the sun is starting to set.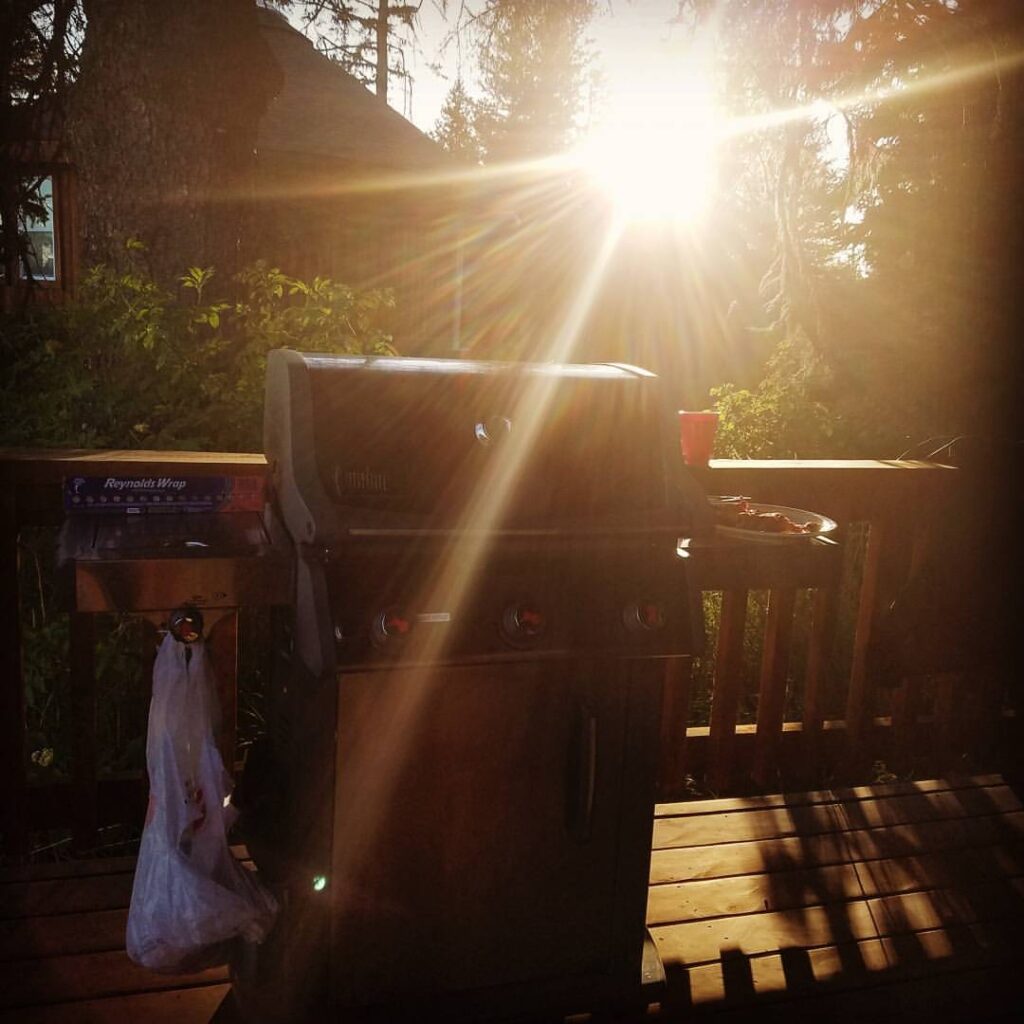 I finally saw my first wild moose on our drive back. By then it had become a joke, but at least I saw one! I can't wait to go back to Alaska.